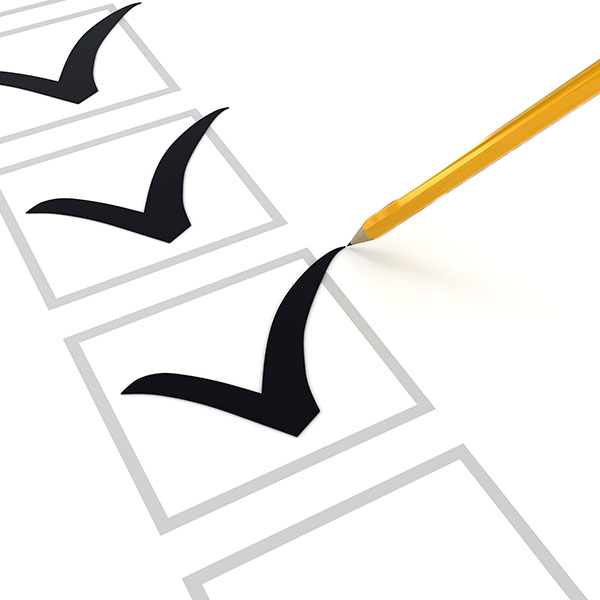 At Schneider Heating & Air Conditioning we strive for 100% satisfaction in everything we do. We value your opinion and invite you to tell us and others about your experience with us. Please take a few moments to tell us what you think by leaving us a review here on our website or on any of these popular review sites or social networks.
Read what other customers have said about us.

All trademarks or brands on this page are registered by their respective owner and are not affiliated with our company, nor do they endorse or sponsor our products or services.
Reviews of
Schneider Heating & Air Conditioning
(Based on 11 rated reviews)
04-Nov-2021
Product or service reviewed: Trane Furnace & A/C unit
I was totally impressed with Ben's service, he showed up the same day I called his office and diagnosed the problem with my old 23 yr old furnace and managed to get the "old boy" working. I placed the order in for a new furnace & air conditioner with Ben the next day. Once again totally impressed when his guys ( Chad, Robert and Tim ) showed up at the SCHEDULED date & time and had everything completed within a few hours including all the clean-up & removal! Ben and his team are terrific and I HIGHLY recommend his company! I have dealt with several different HVAC & Plumbing companies in the past 26 years of being in this house and do not recall the exceptional service that Schneider's provides..
12-Jun-2021
Product or service reviewed: Air Conditioning Service
I've only worked with Ben at Schnieder Heating and AC for the 10 years that I've lived in Erie. Having worked with contractors professionally before meeting Ben, I knew that he was my Heating and Cooling guy within 5 minutes of talkign to him. He didn't only get my unit up and running again, he also helped me understand the nuances of healting and cooling. As long as Ben is in the industry, he is the only person that I will call for any Heating and Cooling needs.
19-Apr-2021
Ben and his team have given us fast reliable service over the years. His workers are knowledgeable and provide excellent solutions to problems and installations. They carefully remove all of the debris and clean up the area. I give them 5 stars for their professionalism.
20-Jan-2021
Product or service reviewed: Central air custom Duc work General assistance with HVAC problems
Ben and his crew have assisted me in many situations with their 1st class service and prompt attention to my needs as a customer
15-Jan-2021
Product or service reviewed: New furnace
Very quick and professional business.. highly recommend using these guys. Last year they serviced my furnace and this year it decided to go.. they were very quick to call back and got a new furnace in immediately.. the service guys were the best..answered any questions cleaned up after them selves.. very happy with their work...
25-Apr-2018
Product or service reviewed: 5
I Own a Older House Which I Bought 20 years ago with same furnace and duct work furnace still working but started shutting off fan motor over heated so I called Schnieders To come Give me estimate on new one Ben,Came out Same Day and went thru the whole system and told me its best to replace everything gave me his quote and then I had 5 other estimates from other companies, None quoted me new duct work but all estimates were close in costs, so I decided since schnieders replacing duct work well worth the cost, after his crew dismantled my old duct work I was amazed how much dirt and dust in system, and I was even happier knowing I,m not breathing that air no more, His Crew did a Fantastic Job Installing and Removing old unit, my Basement Was Spotless Hats Off To His Professional Crew they went over the details and explained how it works, Before you go Looking somewhere else or Read Bad Reviews on Furnaces Read This one I,m Extremley Happy I Chose Schnieder Heating And Cooling Getting New A/C Soon My Only Choice Will Be Schnieder. Also My Old Heater Was Shutting Down more Often He Expediated Contract Had installed After 6 Days Up And Running New Furnace. Thanks Again Bruce
12-Jan-2018
Product or service reviewed: Running gas lines, high efficiency furnace install, and emergency service
AMAZING ALL AROUND, THANK YOU! We initially called Schneider 2 years ago when looking to convert our home to natural gas. We contacted several companies for quotes, which (for the most part) all were within the same range. The difference was Ben appeared to make a recommendation for our needs, not as a salesman. Obviously we chose him and his crew. When they came to do the job they delivered on everything, including the day, time, quality of work, and professional expectations. They connected to our newly run gas meter, ran lines for stove and fireplace, installed a new gas water heater and high efficiency furnace. Additionally, he noticed I had a frost free hose line sitting on my bench and insisted I allow them to install it while at my home as it was obvious I was not :). Now, two years in, our furnace stopped producing heat - for which Ben provided phone support (very unexpected, and I cannot tell you enough how much this was appreciated) and got us up and running. My only regret is not having written a positive review for Ben and his crew sooner. Thank you Schneider Heating, this is quality and service not easily found.
Kevin & Stacey, Edinboro
Edinboro, PA
21-Oct-2017
Product or service reviewed: Furnace repair
My dog decided to chew on a small plastic piece that went to my boiler style furnace. You would think it would be an easy find but it was far from. Ben came out to see how it could be fixed. He definitely is amazing at what he does and I would highly recommend him to anyone needed his type of service. Ben put a lot of time and effort into fixing my furnace and didn't give up until it was fixed. I will definitely use Schneider Heating and Cooling again in the future in need be. If you're looking for amazing customer service and a company that really is dedicated then Schneider Heating and Cooling is the way to go.
24-Jul-2017
Product or service reviewed: Central Air Conditioning
From day one the service was excellent. Ben came out and gave us an estimate, sent us a quote, which we accepted. He set up an installation date for us to which they were very prompt to. When the crew came to install they couldn't have been nicer. They explained everything that they were going to do. They had our unit up in running in a matter of a couple of hours. They even filled a couple of holes that pre-existed. They cleaned up everything and you never would have known that they were there!! These gentlemen are very thorough and quite professional!! I highly recommend this company!! Thank you Ben & his crew for a great experience!!
05-Jun-2017
Product or service reviewed: Trane furnace & air conditioner with April Aire.
I have had the unit for a year now and am very happy. Ben and his crew worked with me and my budget and time frame.
13-Jan-2017
Product or service reviewed: Trane Furnace
Needed emergency assistance which was provided via telephone within 5 minutes of calling in at 10:30pm. Not only were they able to guide me to get the furnace functioning correctly, by doing it via the telephone they saved us $$. Thank you so much.